Terrace/Link House - Miri Homelite Eco Park 2, off Airport Road, Miri
For Tender LACA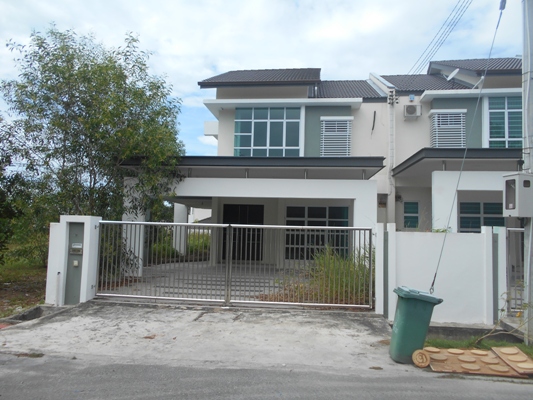 Category

Residential

Property Type

Terrace/Link House

Tender Month

April

Tender Year

2017

Tender Frequency

2

Tender Date

27 April 2017

Tender Venue

C H Williams Talhar Wong & Yeo Sdn Bhd, Miri

Tender Closing Date

27 April 2017 - 02:00 PM

Tender Opening Date

27 April 2017 - 03:00 PM

Position

Corner

Storey

2

Address

Homelite Eco Park 2, off Airport Road, Miri

Postcode

98000

City

Miri

State

Sarawak

Title Lot

Lot 10130

Block/Section

Block 5

Title District

Lambir Land District

Expiry

18.09.2076

Land Area

500.20 Square Meter

Reserved Price

RM 553,500

Remarks

Brick/cement rendered walls with external paints, party and partition walls. The front entrance is fitted with double-leaves solid moulded door. The subject building is fitted with top hung powder coated aluminum frame glass windows to the front. The internal are partitioned into living/dining room, bedrooms, lavatories and kitchen. The boundaries of the subject land are generally demarcated with bricks/cement rendered walls fencing and are fitted with a pair of sliding stainless-steel folding gates to the main entrance.